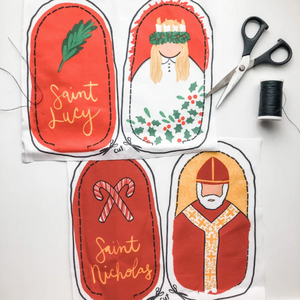 Not only is this a fun & easy sewing project, but it makes TWO amazing Saint Soft Doll "Squishies" for little ones to play with! 
Also makes a great first sewing project for youngsters.

These little pillow toys are a wonderful way for children to start growing in their spiritual journey - by simply playing with Jesus and the Saints and calling them "friends."

You will receive fabric for the pictured Saint and directions to complete the project.  Sew by machine or hand.  Polyfil stuffing and other basic sewing supplies not included.

Finished Doll Pillows: 7" x 3.5" each

100% Cotton.