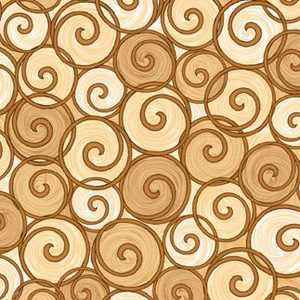 Versatile stained glass style design features scrolls in varying shades of tan and cream.

Cut sizes available:
1/2yd 18"x44"
1 yd:  35"x44" (multiple yards will be continuous)

Easy to use for quilting, wall hangings, decor projects, pillows, bags & more.

See our coordinating fabrics & fabric panel from this Instruments of Peace collection!
Also pairs beautifully with all our Scripture Fabric Panels.