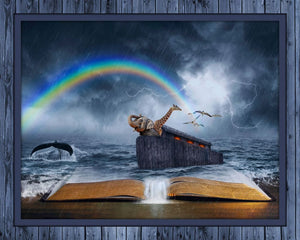 This incredible digitally printed panel features a stunning image of Noah's Ark with an open Bible and rainbow surrounded by a wood plank style border.  Vibrant colors and detail bring the Biblical scene to life.

Panel is approximately 36"h  x 44"w.
Perfect for quilts, blankets, wall hangings & more.
100% cotton.