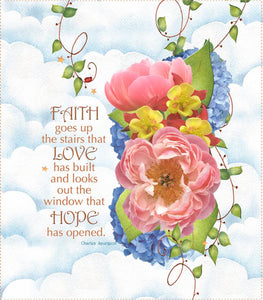 Sweet Faith Goes Up themed rectangle panel from Jody Houghton Designs.  
100% cotton

This little panel is popular for zippered bags, pillows, mini bordered wall hangings and collage quilts.
Panel is 10 in x 12 in.
Custom printed in the USA.
See our coordinating Faith & Believe Zipper Pull Charms.